Low Hall is "a warm and loving place"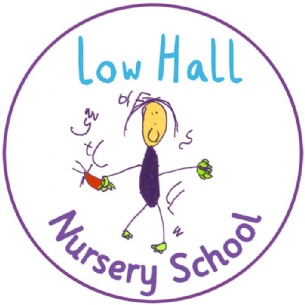 We had two lovely shout outs from Low Hall parents. We hope you agree with them! Please share widely if you do...and talk to us if you don't.
"I wanted to share my experience as parent sending my son to Low Hall Nursery School. I cannot recommend it enough
.
Our boy has been attending for about 6 months and even throughout the pandemic we have been overwhelmed by the kindness of the teachers, the opportunities to learn and the friends he has made there. As you can imagine, we were a bit apprehensive at first as we were not able to have a proper visit... but it's been a real joy seeing him race off every morning into the classroom to be with this mates.
The Headteacher has been particularly helpful, lending a hand with some of the parents' campaign to get a "living wall" installed to give privacy and clean air to the playground.
I've not posted in Facebook in YEARS but I wanted to post this hear to let anyone looking for a place for their child to give them a go. You won't regret it! 😁 And nobody asked me to do it either, I just wanted to give them a plug."
"Just wanted to put a massive recommendation here for Low Hall nursery on corner of Markhouse Road and Low Hall Lane. It is such a warm and loving place with lots of staff that have been there years and years and really care for the children. They are really good with special educational needs as well. The head and all the staff always go the extra mile in all their interactions with the children and parents, and provide loads of resources and help for anyone struggling financially or with parenting. Also they are extremely good value as a council-run nursery - the free hours are completely free, no top-up required! My son has been so happy since starting there just before his third birthday, he runs into nursery with a big smile on his face!"