Holiday Playscheme
We run a holiday playscheme for children from Church Hill and Low Hall, and for local children aged 3 to 8 years. This takes place at Church Hill.
How to register for the Playscheme:
Print out the booking form and the registration form below, and also the consent form if you are willing for us to use photos of your child to publicize our Playscheme.
Either bring the forms to the Church Hill Nursery school office between 8am and 4.30pm (avoid 12 noon to 1pm), or email them to school@churchhill.waltham.sch.uk
We will check availability, and email you to tell you either that we have reserved a place for your child, or that no space is available; if possible we will suggest an alternative.
If we have reserved your child a place, near the start of the playscheme you have reserved place on we will email you, asking you to make payment and to email us confirmation of that payment. You can pay by BACS, School Money or Childcare Vouchers.
When we have received your confirmation of payment we will email you again, confirming your booking.
Photos
We would like to take photos of the Playschemes to use in advertising so that we can make sure they are sustainable. If you consent to us doing this with a photo of your child, please also print out, fill in and bring in the Photo Consent form below.
About the Playscheme
Children are welcome from 8am until 6pm each day except at Christmas, when they can arrive from 8am and go home at 4pm. As it's the holiday you can arrive a little later and leave a little earlier if that suits your family.
These are the holidays, and we want to make them special. Each day we set out a wide range of play activities, and we hope that children will come dressed to have fun.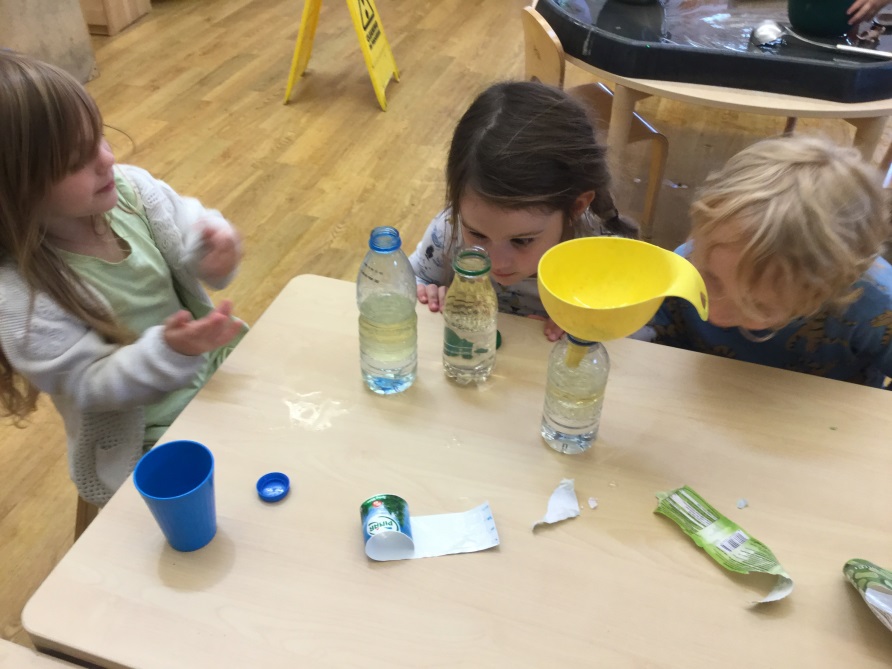 ​Science
We aim to make our activities stimulating and fun for the children of all different ages. We plan our activities around learning goals within the early year's foundation stage and national curriculum used in the nurseries and schools across the country
Terms and conditions
If we offer your child a place we will ask you to sign up to our Terms and Conditions (see below), and to pay for that place quickly; this payment will confirm the place.
I understand that once the contract is signed, if I wish to make any changes to my provision a minimum of 2 weeks' notice is required in writing to the school office email address a 10% cancellation will be charged, and the full agreed fees will be charged if notice is less than two weeks.
I understand that if my child is sick, or absent for any reason, the fees are still payable.
I understand that if my child or anyone in my home exhibits any COVID symptoms based on current NHS guidance, we must self isolate at home and get a test done via https://www.gov.uk/get-coronavirus-test.
I understand that an unwell child should be kept at home, and that if they have been vomiting or had diarrhoea they must stay at home for 48 hours after the last bout.
I understand that failure to keep to this agreement may result in the loss of my extended day place.
Once booking has been made, we are unable to swap days.
If you are late collecting your child, there is a charge of £10 for every 15 minute interval after 6pm.