E17 Art Trail leads to Low Hall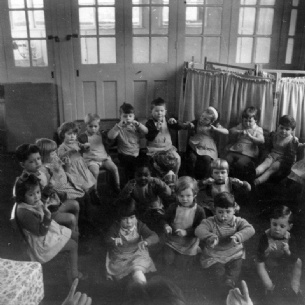 Wonder at 90 is a project about the history of Low Hall Nursery School.
It is number 36 on the Art Trail. You can see the photographs at Low Hall from June 1st to 16th: Sat-Sun 10am-4pm, Mon-Fri 9am-6pm, and phone for free to hear oral histories: 0800 009 6680.
The nursery school is of significant historic importance and has impacted on the lives of thousands of families since it was opened 90 years ago in 1929.
This project is part of the E17 Art Trail, 2019 and is by artist Katherine Green with Headteacher of Low Hall, Helen Currie.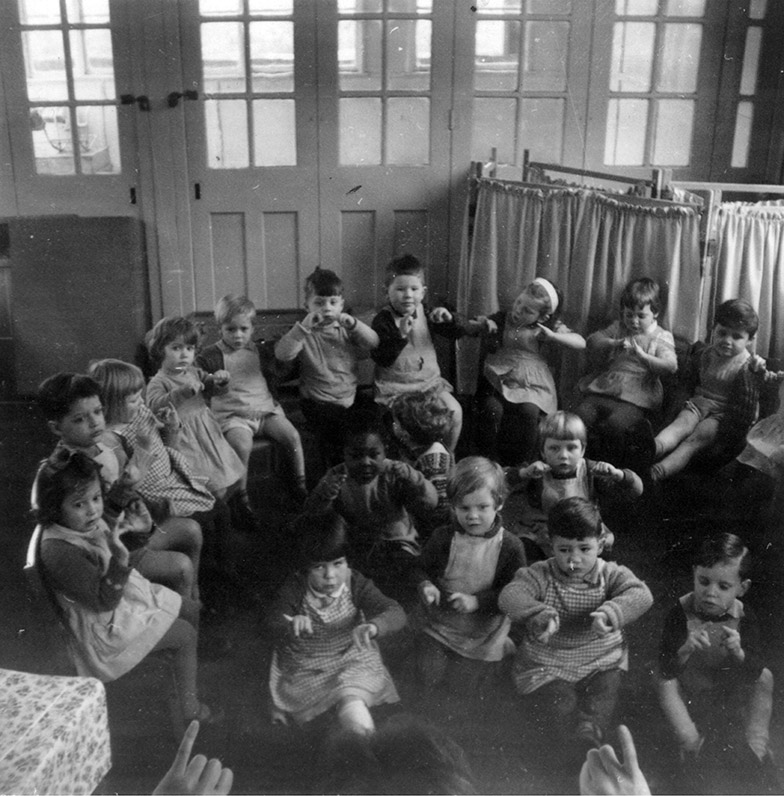 The nursery school, one of the first in the country, is here because of years of hard work and lobbying by two amazing women. Firstly, Margaret McMillan, suffragette, campaigner and writer, Margaret was a pioneer of the nursery school movement believing that play was the best way to learn. Her ground-breaking ethos changed the face of education for young children. Low Hall Nursery School still maintain that play is the best learning strategy to teach young children. Secondly, Catherine McEntee, the first woman to be elected to the local council in Walthamstow and the first female Mayor of the borough. She chaired many committies including, education, public health, and maternity and child welfare.
Here you can listen to oral histories from former pupils and parents. Memories dated back to the 1930s. These oral histories trace the changing face of Walthamstow, from over crowding and poor conditions in the 1930s and 40s, through the more affluent 1960s, to the vibrant multicultural community we see today; they demonstrate what a difference having a nursery had on people lives including the prosperity and health of the family.
This is an ongoing project and if you know anyone who might have memories or photos to share, please get in touch via Low Hall Nursery School: 020 8520 1689, email school@lowhall.waltham.sch.uk