Looking for the Apprentice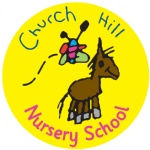 We are looking to recruit a motivated, ambitious and responsible individual to join our outstanding Nursery School as an Apprentice.
The Business Administration Apprentice role is perfect for someone who would like to develop a career as an Administrator -- specifically in schools -- but at this stage doesn't have the necessary qualifications or experience to take that first step.
You can download the full advert and the job specification below.
How to apply for this apprenticeship role:
Please send a CV and covering letter to Harpal.Rull@walthamforest.gov.uk.
For more information about this role, please call Harpal Rull on 020 84962029 or email Harpal.Rull@walthamforest.gov.uk
The closing date for applications is 8th March 2018.