Family English Course at Church Hill site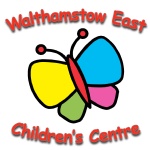 Improve your written and spoken English, work towards getting a place on an accredited course, increase your self-confidence, your social skills and your job prospects.
To get a place on the Course:
1. Give your name, address and phone number to one of our team, or visit one of our buildings: Church Hill site, Woodbury Road E17 9SB or Barclay site, Canterbury Road, E10 6EJ
2. Come and find out your level at the Assessment session:
Tuesday 16th September between 9.15 am - 11.15 am. There will be a crèche.
Location: Church Hill Nursery site, Woodbury Road, E17 9SB
3. When you have done the Assessment you can come to the Course. It will start on Tuesday the 23rd September 2014, 9.15 am - 11.15 pm and will run for ten weeks.