Vote for us at Tesco stores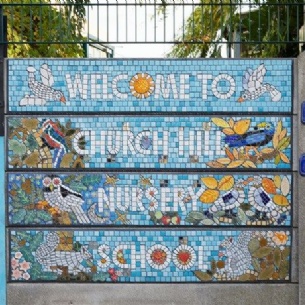 We are taking part in Tesco's Bags for Life competition, trying to win money for to pay for our new mosaics. The project with the highest number of votes will receive £2,000, the second placed project £1,000 and the third placed project £500.
How to vote
To vote, you will need to buy something of any value from one of the stores taking part. You will receive one token per transaction and it's not necessary to purchase a carrier bag in order to receive a token. You put your token in the Church Hill section of the voting unit.
When to vote
You can vote from now until 31st March.
Where to vote
Here is the list of stores where you can vote:
2805 LEYTON EXPRESS E17 9DZ Express
2806 LEYTONSTONE E11 1HT Superstore
2832 LEYTON E10 7AA Superstore
3359 WALTHAMSTOW EXPRESS E17 9AA Express
5327 HIGHAMS PARK E4 9EF Superstore
5945 WALTHAMSTOW FORES EXP E17 6JR Express
6162 LEYTON HI RD EXP E10 5NA Express
6234 CHINGFORD EXP E4 7BE Express
6244 LDN LEA BRIDGE RD EXP E10 7EA Express
6339 MNT RD CHINGFORD EXP E4 8LJ Express
6365 HI RD LEYTONSTONE EXP E11 4PB Express
6431 WALTHMSTW ST JAMS EXP E17 7PF Express
6611 KENILWORTH AVE EXP E17 4NE Express
6977 WALTHMSTW WD STRT EXP E17 3HT Express
To check the location of any of the above stores, please go to the Tesco website here: www.tesco.com/store-locator/uk
What is Bags for Life?
Bags of Help is funded from bag sales and Tesco periodically review the amount of money they provide through the scheme so that it matches the amount of money that is being raised. The change in grant size and voting period reflects reductions in plastic use by customers and their 4Rs programme to Remove, Reduce, Reuse and Recycle plastic materials. For instance, in the last year Tesco have stopped offering single use plastic carrier bags with online deliveries – removing the use of 250 million carrier bags every year. At the same time, customers in stores are buying fewer and reusing their Bags for Life more. The Bags of Help scheme remains hugely popular with customers and has provided over £80 million of funding to more than 27,000 local community projects since 2016 and Tesco remain committed to investing in local projects and community groups.
Some competition rules
Please note the below advice in terms of do's and don'ts before and during the voting period:
Do:
Cast your vote as soon as you receive your token for a project in the current voting round
Only submit Tesco Bags of Help tokens to cast your vote
Maximise promotion of our project during the voting period by sharing this story with your friends and family
Encourage the local community and your supporters to get involved with Bags of Help voting
Don't:
Tamper with the voting unit (otherwise our project may be void from the vote)
Influence other customers casting their vote at the voting unit
Take more than one token from the self-serve checkouts
Hoard then submit multiple tokens in the voting unit
Promote our project in store without permission from the Store Manager
Collect Bags of Help tokens from stores that are not within our region to vote for our project
Please note, if we don't stick to these rules, it may affect our grant award.