Keep Nursery Schools Open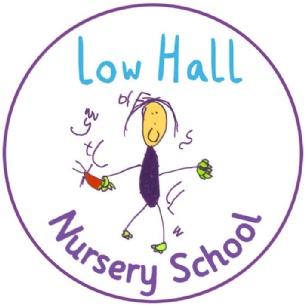 Please help us campaign to keep nursery schools open
Dear Parents and Carers
Re: Petitioning on behalf of Maintained Nursery Schools
You may have seen in the media that Nadhim Zahawi, the Parliamentary Under-Secretary of State for children and Families, is currently considering the future of funding for Maintained Nursery Schools (MNS) like Church Hill and Low Hall. Nursery Schools are State Maintained Schools (we have teachers, a head teacher and a governing body), but we are not funded in the schools block like all other state maintained Primary and Secondary schools. We receive the same funding as Private Nurseries (PVIs) or child minders per child, but have to provide qualified teachers. When the funding was changed in 2016 the government provided extra money for Maintained Nursery Schools for four years. This funding will stop in 2020. The government have not decided yet what funding they will provide for us.
I regularly go to Parliament, to an All Parities Parliamentary Group (APPG) to lobby the government to keep Nursery Schools funded and open. There are 392 Nursery Schools in the country. Without the extra funding we cannot all stay open. Nursery Schools welcome all children, in particular children with special educational needs and disabilities (SEND). Nationally, if Nursery Schools were no longer open many of these children would not have a nursery place at all, as private settings would not be able to provide the staffing needed. That would be a tragedy for society. Church Hill and Low Hall support 25% of our current intake with a variety of forms of extra support. We are able to provide this because each school has a SEND coordinator who is also a qualified teacher. We specialise in education as well as care.
So now I need your help. MPs listen to voters! I ask you to do two things by December the 15th, 2018:
Sign the petition which will be at the front office, see details here https://www.early-education.org.uk/all-party-parliamentary-group-nursery-schools-nursery-and-reception-classes
Write a short description on how we help your family and child (download it below). We will also print blank copies of these and have them at both front offices for you. If you add your email address and give us consent to share it only with this campaign, we will collate the contact details and make sure Stella has them.
I will then take the petition, the statements you write, some case studies of families we have given extra support to and a letter to Stella's surgery with a governor. Stella has already been in touch and is working with us. Thank you for your help!
Warm regards
Helen Currie , Executive Head Teacher
Federation of Church Hill and Low Hall Nursery Schools