Money money money
On this page:
---
We are a cashless school. Click on this picture to go to the School Money website: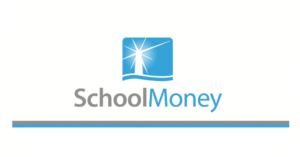 Make payments there for:
dinner money
school fund
daycare
holiday playscheme
school trips
school photos
We send parents/carers an email with their username and password when their child starts school here. If you have any problems with this, please contact the school office.
If you are not a current school parent/carer and want to pay for Holiday Playscheme for the first time, please contact the school office.
---
Did you know that whenever you buy anything online – from your weekly shop to your annual holiday – you could be raising free donations for Friends of Forest Alliance of Nursery Schools with easyfundraising?
There are over 6,000 shops and sites on board ready to make a donation – including eBay, Argos, John Lewis, ASOS, Booking.com and M&S – and it won't cost you a penny extra to help us raise funds.
All you need to do is:
1. Go to https://www.easyfundraising.org.uk/causes/friendsoffans/?utm_campaign=raise-more and join for free.
2. Every time you shop online, go to easyfundraising first to find the site you want and start shopping.
3. After you've checked out, the retailer will make a donation to Friends of Forest Alliance of Nursery Schools at no extra cost to you whatsoever!
There are no catches or hidden charges and Friends of Forest Alliance of Nursery Schools will be really grateful for your donations.
Thank you for your support.
---
If you are eligible for the 30 hour FEEE code you need to renew it every month at the same website where you got your code in the first place:
Please make a note of/set a reminder for the day you need to do this every month.