Curriculum plans for this term
In planning how the nursery is resourced, organised and structured we use the seven areas of learning identified by the Early Years Foundation Stage Framework. These are shown in the diagram below.
Each area has a number of Early Learning Goals which we aim to support children to meet by the end of their reception year.
The prime areas of Personal, Social and Emotional Development, Language and Communication and Physical Development feed into the other specific areas of the curriculum.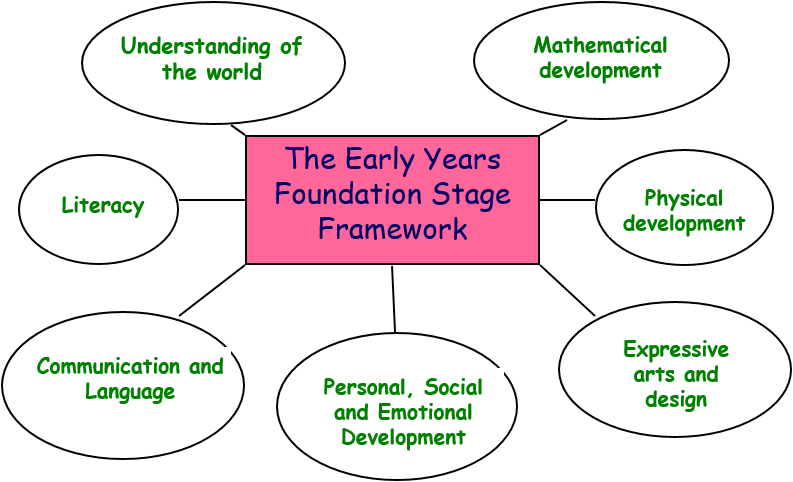 Look at our week-by-week curriculum plan for the Summer Term 2022 here.
Look at this plan mapped against the 7 areas of the Early Years Foundation Stage here.
We have developed a Recovery Curriculum to nurture the children as they come out of Lockdown. You can read it here.It was developed in the autumn but is still relevant now.
You can also download the documents below.
Key People assess the children's development each term using the EYFS Framework, and there are regular opportunities for meetings with parents to discuss their child's progress and 'next steps'.